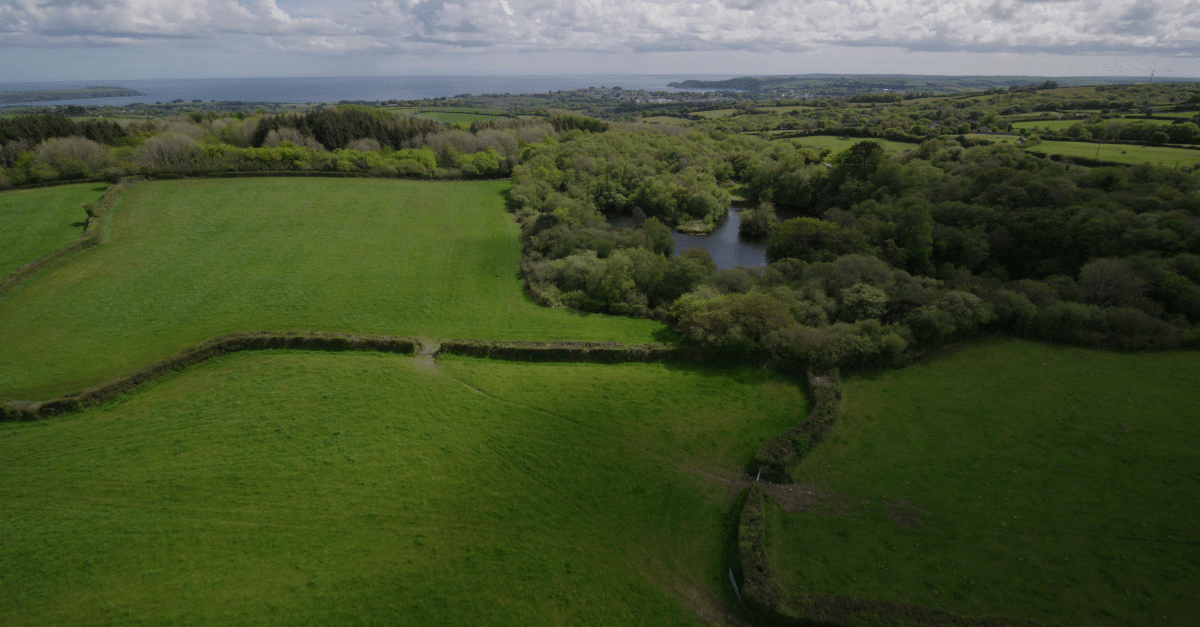 As we set off on the local pathway to COP26, UK100 Director Polly Billington talks about why local authorities hold the key to the UK's Net Zero ambition, and why we're signing up members to a new, more ambitious pledge.
Setbacks and success since COP21 – and why local authorities are key to further progress
When the world came together in late 2015 and agreed to keep warming to well below 2C, it was hailed as a massive win in the fight against climate change. But in the five years since that defining moment, the world stage has been beset with significant challenges.
Donald Trump announced the US would pull out of the Paris Agreement while the ink was still drying, and Brazil's Jair Bolsonaro's climate change denial led to more destruction of the Amazon rainforest.
But there is good news. China, the second biggest economy in the world, pledged in September to go Net Zero by 2060, and President-elect Joe Biden has promised to rejoin the Paris Agreement.
The UK is considered the world leader for offshore wind, dominating the market with a pipeline of 38.9GW – a quarter of the global total. A surge in wind power helped us generate almost half our electricity from renewables in the first quarter of 2020. This didn't happen by accident, but by long term commitment to the industry by governments of all political stripes.
This all shows that with strong political consensus, the needle can actually start to shift. But while there has been significant progress since COP21 despite the setbacks, two key hurdles remain to growing a greener, more resilient economy.
The first is that despite holding pole position for offshore wind, the government can't just offshore its decarbonization strategy. The two biggest challenges to going Net Zero – heat and transport – are very much onshore, warming people's homes, workplaces and communities, and linking them all together.
The second is that the government simply doesn't yet have a plan for how it's going to reach Net Zero by 2050. The answer to both these questions lies with local government.
And you can't just leave it to a few local authorities to do it well and leave everybody behind. This work needs to happen in places as different as Salisbury and Sunderland and as Brighton and Bassetlaw. To get every single local authority to act is a tall order, but you can make sure that those who do want to do it well learn fast from each other, and share learning with those who are ready to catch up.
The reality, however, is that the UK's current rules do not enable local authorities to do what they need to get to Net Zero locally, and not even to effectively work together to be able to achieve it nationally. Put simply, the UK government won't be able to achieve what they want to do unless they work with local authorities and change the rules to allow them what they want to do.
In response to this challenge, we see next year's COP26 summit as an important way of extracting those changes out of the government.
Why is UK100 asking its members to sign a new, more ambitious pledge? 
Our original pledge was all about switching to 100% clean energy – but in the four years since UK100 officially formed, committing to clean energy has become much easier.
Councils can switch to clean energy tariffs now – and while it may take a few years on procurement timeframes, and still cost you a bit, it's far simpler and cheaper affair than what it was a few years ago. It's now all about changing how our whole energy system works.
With Net Zero now enshrined in law, 310 climate emergencies declared from local authorities, and technologies more available, local politicians are under pressure to take bolder action.
From Cornwall to Glasgow, Cardiff to Belfast, change is already happening. Local authorities are working out how they can generate and store electricity, install electric vehicle charging points, decarbonise their fleets, procure electric and hydrogen buses, ensure their buildings are energy efficient – from council homes to leisure centres. It's not a matter of if, but when.
Our renewed pledge is a way to reflect the huge progress that has been made by our members, many of whom have commited to reach Net Zero well before the UK's legislated target of 2050. This will demonstrate to the government, as well as those across the world, the commitment of local leaders in the UK to limit the worst impacts of climate change by acting now. And it will create an impetus for national government to enable them to go further, faster.
But despite the progress, proven technologies and political will, the powers and the regulation are still a sticking point. The next thing that has to change is that our network's political will is turned into more widespread, systemic delivery.
The UK100 Resilient Recovery Taskforce, a group of 24 mayors and local leaders, is calling for an expansion to local powers and a Net Zero Development Bank to enable the national Net Zero effort. Our research with Siemens in July showed how a £5bn investment could unlock £100bn in sustainable energy projects by 2030.
Local authorities cannot do it alone and require the government to work in partnership with them and provide the necessary financial, policy and political support to allow this ambitious local action on climate to flourish.
Our new and ambitious pledge, and our work on the local path to COP26, will send a strong message to the government that local authorities clearly have the conviction to act. But they need its support – and the government needs them.