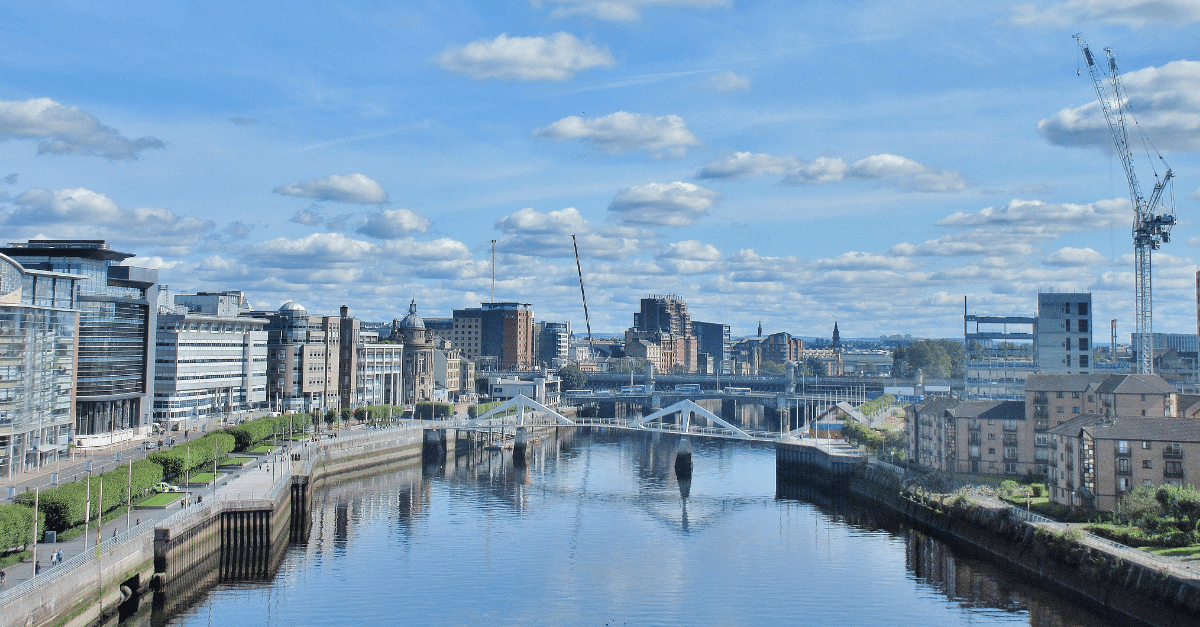 Last week the Climate Change Committee (CCC) published its Independent Assessment of UK Climate Risk, exploring what action is needed to move the country along to Net Zero. Our Network Membership Director Christopher Hammond lays out the key take-aways and what the report means for local climate action.
The CCC's report is an impressive body of work with an unambiguous message - delivery of Net Zero commitments must broaden and accelerate. Whilst the government digests some stark messages in the report, local authorities must also reflect on where the government is failing and build on the innovation and leadership within their councils.
The committee chairs both gave a strong endorsement of the importance of councils and the need for local leadership to help us realise our commitments to climate action. Given that over half the emissions cuts require decisions made at the local level, the CCC found that the Sixth Carbon Budget can only be achieved if UK government, regional agencies, and local and combined authorities work seamlessly together.
The chairs argue that the pace and scale in which the government responded to Covid-19 should act as a basis for ongoing climate action now. National and local government have been working together to combat the pandemic – although not always harmoniously. National government has poured billions into its response and intervened in ways that were unimaginable before the pandemic. 
Yet it has been councils who have been on the frontline of the pandemic delivery. From supporting the coordination of vaccinations to establishing food hubs, local politicians have seen how quickly their organisations can move and deliver. If we emulate such an approach to achieve Net Zero, members will need that organisational buy-in and collective ownership of their climate action. The urgency to tackle climate change must not stop with a handful of councillor pioneers but genuinely embedded throughout their local authorities.
The government has announced that it will be producing a Net Zero Strategy ahead of the United Nations Climate Conference in Glasgow (COP26). This is welcome, but any strategy must empower local authorities to build on their ambitions and accelerate the delivery of our shared Net Zero plans. This will be our central ask at UK100's Net Zero Local Leaders Summit on 13 July. 
The CCC report rightly points to some solid progress in bringing down our emissions as a nation - 40% from 1990 to 2019. It is the biggest reduction in the G20 and what the government was quick to highlight in its response to the report. But this progress is primarily due to the decarbonisation in the power sector – replacing coal-fired electricity generation with renewables in the national grid. This can only be achieved once, so the committee calls for the same pace of change in transport, industry, buildings and agriculture. 
None of this is without significant fiscal, political and organisational challenges for local authorities. It would also require a considerable degree of central coordination that is currently lacking. Local authorities who have signed UK100's Net Zero pledge have already signed up to an area-wide emission target of 2045. Local authorities need to think about the leadership frameworks they're providing so that a coalition builds to join their ambitious action. Councils are not the biggest emitters but they are the biggest leaders in their areas. 
A noteworthy figure alongside the reduction in emissions is the increase in GDP during the same period – 78%. Of course, not all this economic growth has been green, but it usefully challenges assumptions that a green economy requires huge sacrifices and produces no gains. As we rebuild and recover from the economic shocks of the pandemic, green economic growth will not come at the expense of jobs but be a boosting factor. Action to revive our economy must be built on building resilience to climate change by adapting and mitigating its effects.
We have had great legislative accomplishments and commitments from governments of all colours, such as the groundbreaking Climate Change Act 2008 and becoming the first major economy to pass a Net Zero emissions target into law in 2019. But change does not just come from the top but the bottom too. There is an abundance of ambition and best practice being undertaken in our cities, towns and villages across the country.
If the 2020s are to become the decisive decade, then local authorities must continue their pioneering approaches, area-wide leadership and embed climate action in all their decisions and strategies. As the CCC states, the challenge has shifted from target-setting to delivery. A challenge that UK100 members are already rising to.